Dat Xanh Group (DXG) has been long time known as the leading distributor of real estate projects. DXG has transformed themself into the owner of a series of projects such as: Sunview Town, Luxcity, Opal Riverside, Opal Garden with reasonable price and good quality.
In the beginning of 2018, DXG officially launched the project of Gem Riverside, the largest and most advanced of DXG. Located in the heart of District 2, it owns 2 river frontages, right next to the Rach Chiec Sports Center project (Seagame 2021 preparation). Plus, the price of DXG very well in the early stage, surely the project will once again cause market booming.
OFFICIAL ANNOUNCMENT OF BLOCK 05, 07 - HEART OF THE PROJECT ON 08/07/2018
Register for priority, 100% refund if you do not buy
(Register to visit the Gem Riverside project and receive the updated information )
Or contact us directly
OVERVIEW OF GEM RIVERSIDE PROJECT
TỔNG QUAN DỰ ÁN:
Investor

DAT XANH GROUP
Project location

Nam Rach Rach Street, An Phu Ward, District 2, Ho Chi Minh City,

 

HCM.




(Center of South Rach Chiec urban areas, next to Palm City and Lakeview City, opposite the Rach Chiec Sports Complex)

Model house location
4th Floor, Catavil Building, 8 Ha Noi Highway, An Phu, District 2, HCMC
Official distribution agent

Dat Xanh Service Joint Stock Company Premium-S.

120 Nguyen Hoang St., An Phu Ward, District 2, Ho Chi Minh City

Land area of the project
6.7ha
Floor area of building
379,467 m2

Building density

- Block base: 31%




- Tower blocks: 24%

Number of blocks
12 Blocks
Number of floors
From 33 – 34 Floor
Total units

In the overall project Gem Riverside includes 3175 high-end products, Of which:




- There are 3045 apartments (1 - 2 - 3 Bedrooms)




- There are 34 Duplex Villas




- There are 96 Penthouse

Bed Room
From 1 - 3 spacious bedrooms
Area apartment

- 1 Bedroom: 49.14 m2.

- 2 Bedrooms: From 71.01m2 - 85.06 m2.

- 3 Bedrooms: From 94.93 m2 - 95.01 m2

- Duplex Villa: From 129.29 m2 - 201.67 m2.

- Penthouse: From 107.78 m2 - 151.19 m2.

- Garden Apartment: From 71.01 m2 - 95.01 m2.

Number of units/ floors
8 - 9 apartments / floor
Number of elevators
4 elevators / block

Starting construction

Quarter IV / 2017
Expected delivery
Quarter III/2020
Guaranteed bank
Vietinbank
Official publication
Quarter 1/2018
Booking
booking available for block 05, 07, 10, 12
Location of Gem Riverside Project
1. Gem Riverside Condominium Project is located in District 2, HCMC - the area with the fastest growth in the city.
Gem Riverside is a high-end concominium project with area of 6.7ha. The project owns two very favorable river frontages. Gem Riverside is located in District 2 where being invested with biggest budget for infrastructure development by the city goverment.
2. Location Gem Riverside has convenient transportation.
The key to buying real estate is "location-location-location". Gem Riverside is located in a very convenient location for traffic, making it easy for residents to move to Thu Thiem, District 1, Binh Thanh, District 9, Thu Duc,...
Gem Riverside is located at Song Hanh expressway (started in 4/2017) connected with Mai Chi Tho Avenue. So the residents can move to Thu Thiem urban area only 10 minutes and to District 1 only 15 minutes. The location is very convenient to go to work everyday with very little travel time.
At the weekend, the residents of Gem Riverside want to travel to Vung Tau, Phan Thiet is extremely convenient because the project is located near the highway Ho Chi Minh City - Long Thanh - Dau Day.
3. Project location Gem Riverside owns two river frontages.
Real estate sites near the river are always welcomed by many customers because the river will bring good feng shui to the area. River helps to regulate the humidity in the air, making the environment always cool. In addition, in the heart of Saigon's hustle and bustle, after a hard day's work, just sit back and enjoy a cup of coffee watching the river. Gem Riverside is the ideal place for your family life with 4 beautiful views.
4. Location Gem Riverside has beautiful view.
One of the utilities of the apartment that people in the street is jealous is the view. Many customers are willing to spend hundreds of millions to choose a beautiful view. Coming to Gem Riverside you will easily choose the most favorable view:
- West side of the project is adjacent to the city of Palm City with most of the area is adjacent villas should not cover the view of the Riverside. Residents at Gem can see the urban Thu Thiem, District 1 easily. Residents will see the city's unique buildings such as Bitexco building, Vietcombank building, Landmark 81, ...
- The east side is unblocked as the adjacent Gem Riverside is an adjacent townhouse and Novaland villa area. If you choose to view East ward, in the future, certainly will not be covered by any high-rise buildings.
A special point of this view is that residents see the whole Giong Ong river. If you look further and further, you will see that the Soai Rap river is very beautiful.
- The south side: Your vision may be limited by the Homyland condominium, but in return you have two beautiful riversides. South direction is always chosen because not affected by the intense sun.
- The north side: At this point you only see bare land, wild plants.
However, you will be "unbelievable" in your eyes because this area will spring up sports center Rach Chiec with a scale of 180ha.
This is a sports center that is invested by the city with international standards, which will be a proud symbol of the city.
Gem Riverside Apartments can be likened to "Miss Universe".
Currently the beauty is not many people know that the opportunity for you to own "Miss" with low cost.
5. The value of the gem riverside will rise sharply when the Rach Chiec sports complex will be constructed.
The Rach Chiec Sports Complex (District 2) will be restarted after 20 years of projecting to serve the bid of SEA Games 31, which is blowing "new wind" into the real estate market in the East.
Video flycam vị trí thực tế
Gem Riverside apartment project - Halong Bay in the heart of Saigon
Designed by CPG Consultans' leading architects, Singapore is well known for its state-of-the-art facilities, architecture and facilities in many countries. In Vietnam, Dat Xanh Group has trusted the CPG Consultans contractor to undertake the Gem Riverside project with the goal of "realizing the dream" to create the project "Ha Long Bay in the heart of Saigon".
Gem Riverside is designed similar to Ha Long Bay with the natural landscape. The area with the beauty of the green, cool air and water around buildings to achieve the perfect living place.
Unlike other projects in the same segment, Gem Riverside focuses not only on infrastructure but also on investing in the most natural elements.
Singapore standard living space with sophisticated design, class and luxury, using high-grade building materials from leading brands in the world, synchronized modern style.
The residents will enjoy the feeling staying in a resort, relaxed after long days of noisy, hastily.
With a total area of over 6.7 hectares, the density of construction is only about 31%, the remaining area will be dedicated to finishing more than 45 luxury utilities and green spaces of nature, trees.
grow.
The infinity pool area, aerial garden, tennis court ... will be the highlight utilities of the Gem Riverside.
In addition, over 60 utilities around are also plus points for this project.
FLOOR DESIGN
Gem Riverside provides customers with apartments ranging from 1 - 3 bedrooms, ranging in size from 50 - 90m2. All apartments of the project have a beautiful view of the city of Saigon.
The specific area for each type of product in the project is as follows:
1 Bedrooms: 49.14m2
3 Bedrooms: 71.01m2 - 76.12 m2 - 79.98 m2 - 80.76 m2 - 81.17 m2 - 85.06 m2.
3 Bedrooms: 94.93 m2 - 95.01 m2
Duplex Villa: 129.29 m2 - 134.71 m2 - 137.61 m2 - 152.69 m2 - 159.08 m2 - 160.65 m2 - 175.38 m2 - 201.67 m2.
Penthouse: 107.78 m2 - 118.96 m2 - 125.08 m2 - 132.66 m2 - 143.39 m2 - 146.17 m2 - 151.19 m2.
Apartment Garden: 71.01 m2 - 76.12 m2 - 79.98 m2 - 80.76 m2 - 81.17 m2 - 85.06 m2 - 94.93 m2 - 95.01 m2.
HIGH-QUALITY INTERIOR ARCHITECTURE
All apartments have square design, feng shui. Especially, all apartments can receive sunlight, receive natural light, close to nature in the true meaning of green living today.
- Each apartment has its own private balcony to receive natural light, fresh air, fresh air.
- The interior of the Gem Riverside apartment is very luxurious.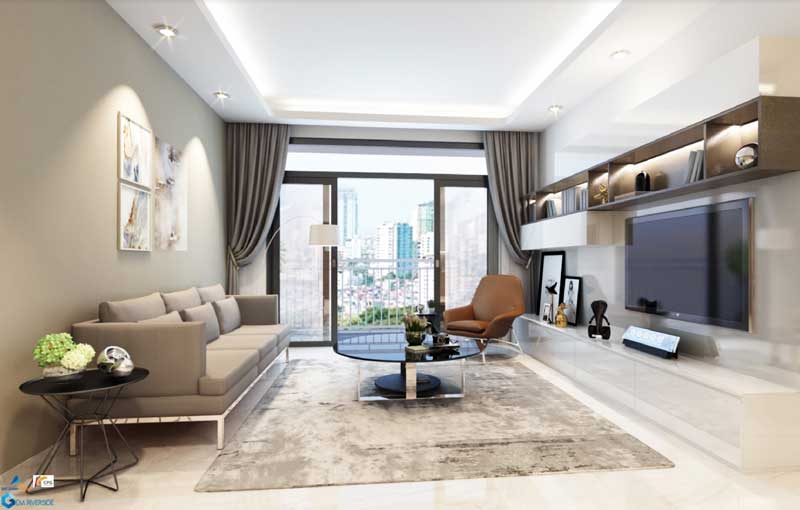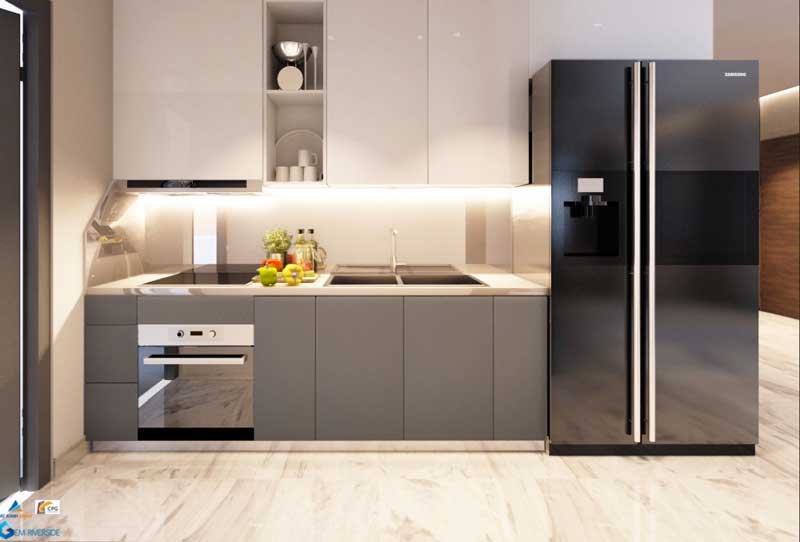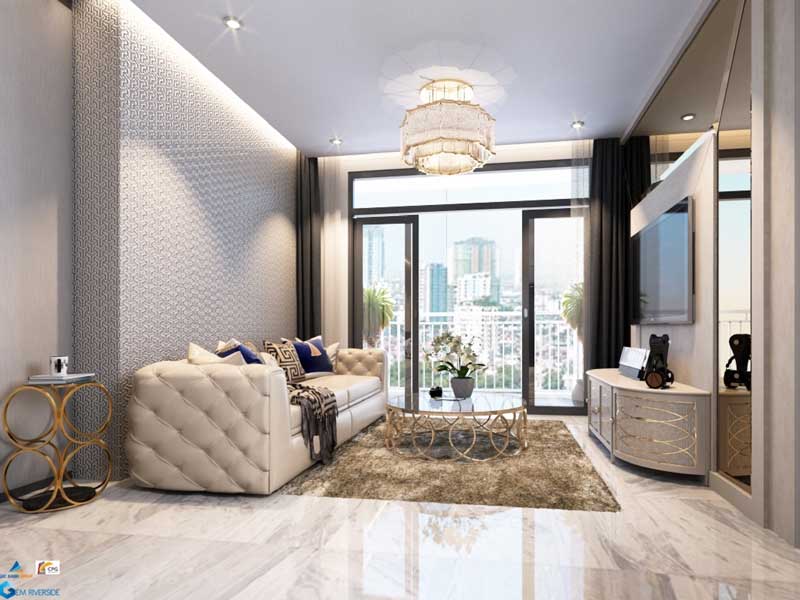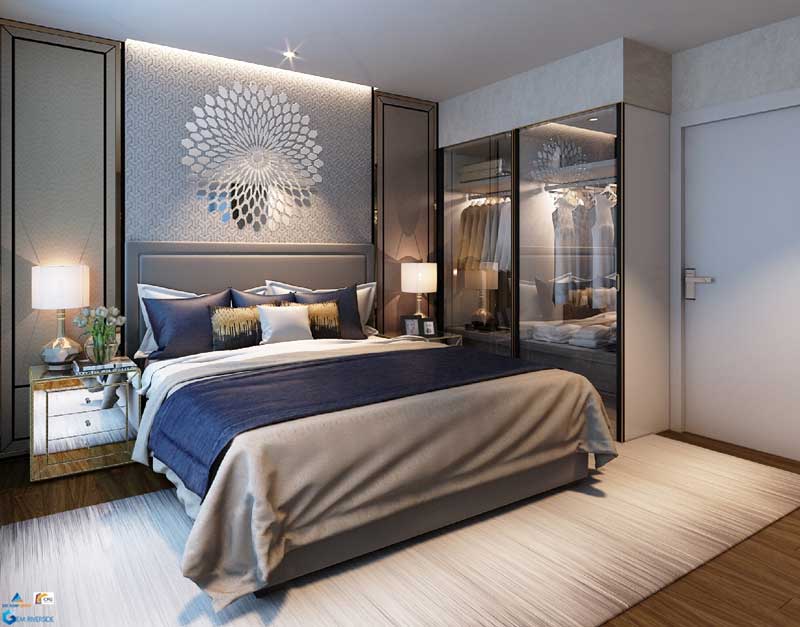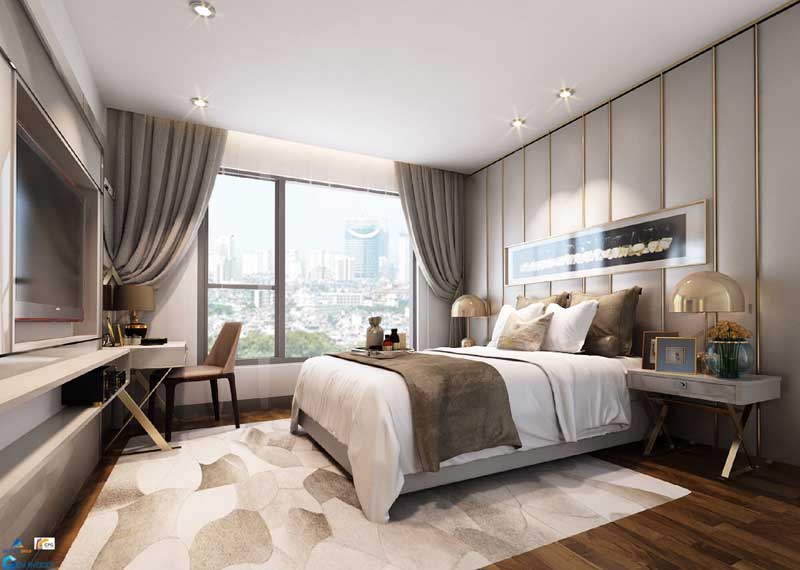 Finishing materials including:
+ Brick 60 × 60 or 80 × 80
+ Bedroom wood floor
+ Outdoor brick and anti-slip bathroom railing iron rail 1.4m high Loggia and garden doors are sliding doors
+ Intercom system includes: apartment security card
+ Kitchen cabinets
+ High-grade sanitary and electromechanical equipment
PRICES & PAYMENT
Average 38.9 million / m2 (VAT included)
During the announcement, customers will have the opportunity to hit the car SH 125i when registering the right to buy apartments. In addition, DXG also offers a variety of flexible payment methods suitable for all types of customers.
Customers can refer to each method to choose the most suitable for you such as:
+1: Payment by Time
+ 2: Payment according to construction progress
+ 3: Fast payment, discount